I can't believe this blogging thing (and cardmaking hobby) has been going on for one year now!
One year ago, I posted my first project which was a
Mother's Day word album
(see below) and now, Mother's Day is again right around the corner and I find myself reflecting on all the wonderful things that have happened in just one year.
My first posted project:
Lots of things have changed in my personal life as well as in this crafting journey. I was in love with my Cricut when I first got it and even though I hardly use it now, I want to go back and create things like that word album. There's so much to celebrate about! I've been lucky enough to "meet" new people and join fantastic design teams, I've accumulated a ridiculous amount of stamps, and I still learn new things everyday.
To celebrate, I have a freebie sentiment set and a small blog candy prize to give away.
The freebie sentiment set is called:
Be Yourself
. I've learned to be free with my crafting and enjoy it so much more now. I still remember
Lindsay's
comment, which was to do what I want and forget about what others might think. Thanks, Lindsay, even though you'll probably never read this. I've been lucky enough to have had so many wonderful, inspirational crafters who create such beautiful things!
Blog Candy prize:
Three stamps from Whimsy Stamps (Spring Stepping, Whimsy Owl, Water Lily), bouquets of Prima flowers, various lace
You will also get these as digital prizes: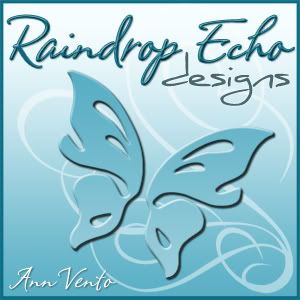 Thank you Denise for giving me a chance!
Thank you Melissa for offering this prize!
To enter the blog candy, all you have to do is post the candy on your sidebar and link back to my blog (http://raindropechodesigns.blogspot.com/) then leave a link (either your entire blog or your blog post) in Mr. Linky below.
I would love for you to be a follower, but that's not necessary.
This blog candy will close on May 30th,
which is the day that I applied to be on the Kaboodle Doodles DT (
here was my entry
); Kaboodle Doodles turned out to be my first every design team :)
Thanks for looking and for spreading the word and a very special thank you for all of you who have inspired me. Good luck to everyone!